Oh'Green Naninne has been fully renovated!
Not only is spring back…but also the fully renovated Oh'Green garden centre in Naninne.
HEMI the garden centre specialist.
HEMI realiseerde in de eerste maanden van dit jaar de remodeling van Oh'Green in Naninne (België). In totaal 700m² winkeloppervlak werd geheel vernieuwd. Naast het stellingmateriaal, met diverse betimmeringen, was HEMI verantwoordelijk voor de realisatie van diverse aquaria en dierverblijven. Innovatief werd met de klant meegedacht voor de invulling van specifieke wensen. Zo ontwierpen en leverden wij een nieuwe hangplantenpresentatie, potgrondpresentatie en een display voor de presentatie van huiden. De winkel werd geheel volgens planning omgebouwd en was precies op tijd klaar toen het fraaie voorjaarsweer mensen uitnodigde om weer in de tuin aan de slag te gaan.
Kom zeker een kijkje nemen!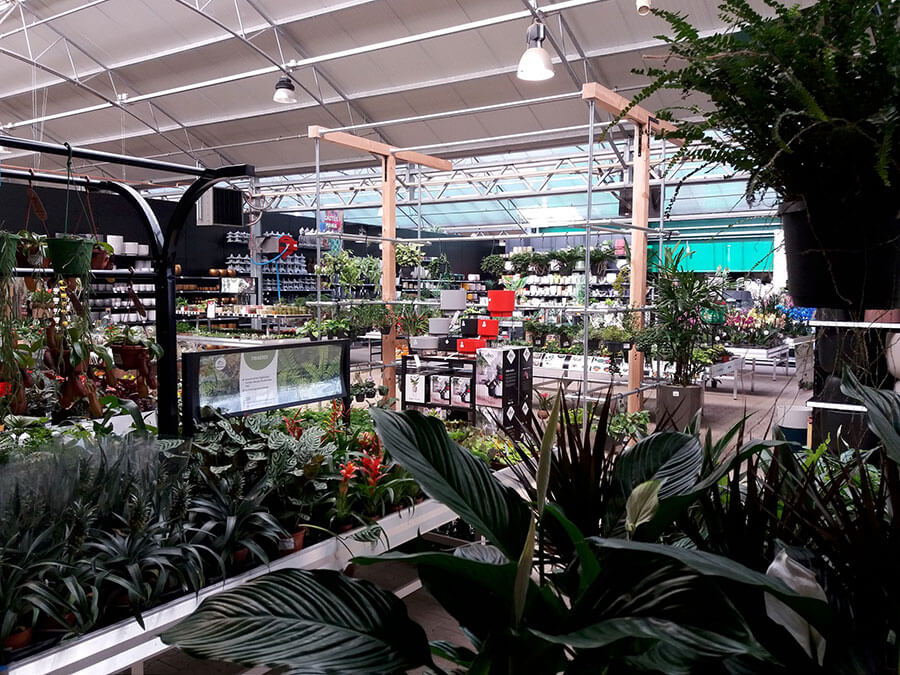 Easier, simpler and more pleasant shopping.