Sinds 1896
Since 1896
For over 100 years, Blokker is the store everyone in the Netherlands goes to for everything around the house. Starting in 1896 in Hoorn as The Cheap Iron- and Wood Store by Jacob Blokker and his wife Saapke Kuiper, Blokker has grown into a concern with rock-solid brand recognition, over 5.000 employees and more than 400 stores, so there is always one close-by. Blokker has products in the categories Food & Dining, Cooking & Baking, Cleaning & Housekeeping, Storing & Organising, Washing & Ironing, Electrical Appliances, Bathing & Sleeping, Inspire & Surprise, Play & Experience and Living & Atmosphere.
To be brief, Blokker has it!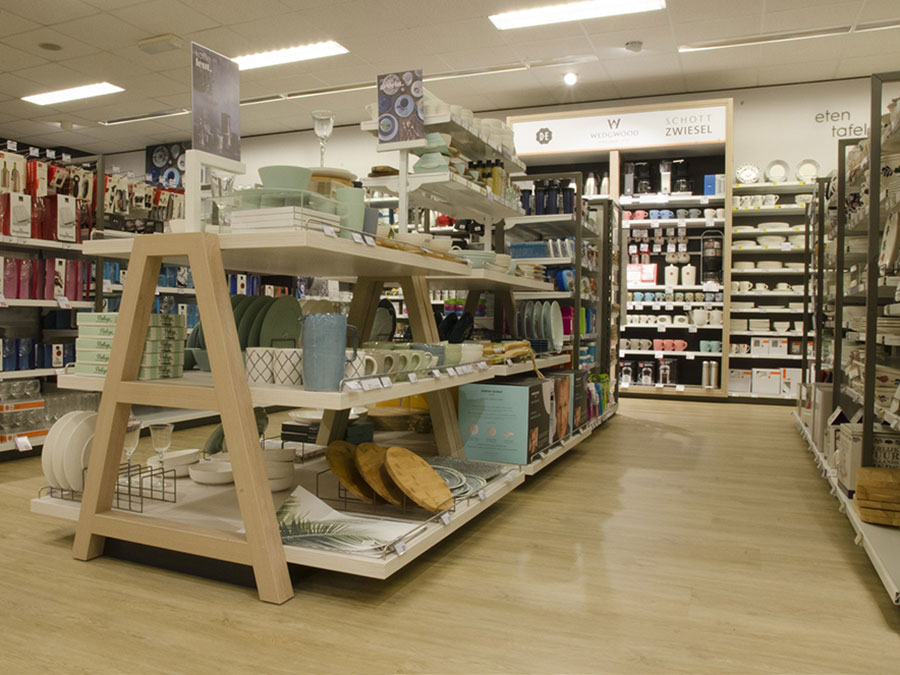 The wide range of store-brand items asks for an interior design that is roomy yet also warm, cosy and almost homely. Presenting the wide range of products in an organized manner is of the utmost importance.
To draw attention to the promotional activities Blokker is so famous for, we make use of various eye-popping interior pieces.
Hemi has been a steady partner of Blokker for years. Apart from shelf material we also develop and deliver all the interior parts, from cabinets to counters and of course the service.